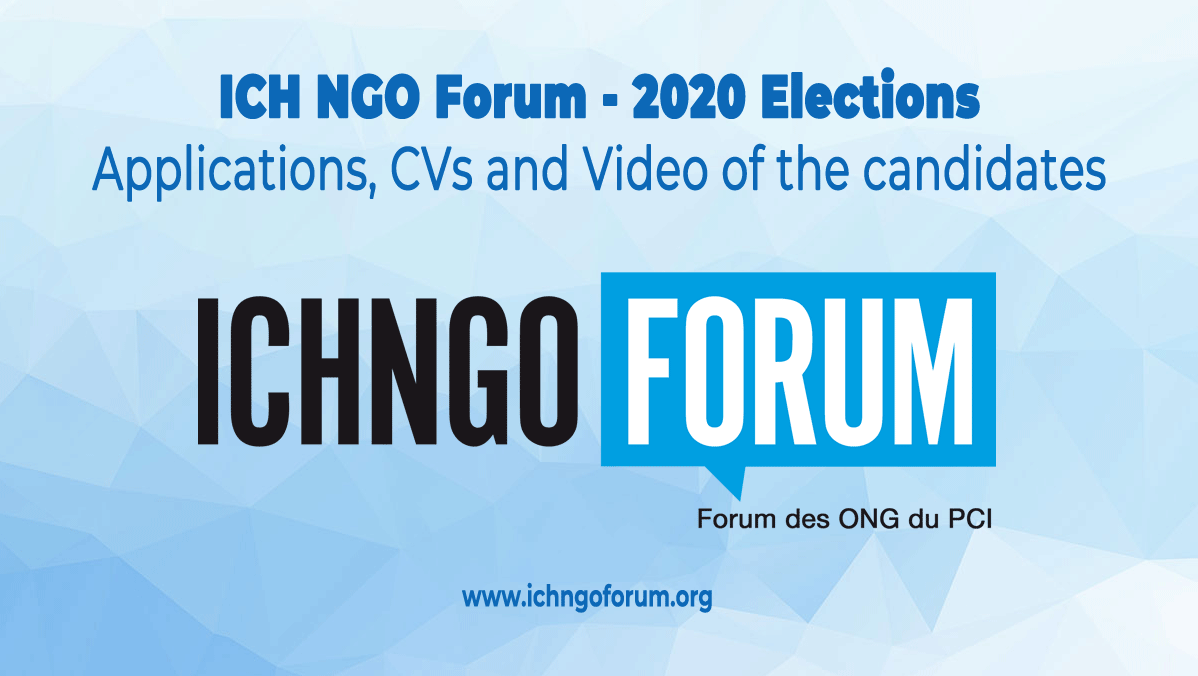 (ENGLISH) – The voting for ICH NGO Forum  steering committee will be held online on December 13 and 14, 2020. A voting link will be sent to one designated email for each NGO accredited to the to the Intergovernmental Committee in the framework of the 2003 UNESCO Convention for the safeguarding of Intangible Cultural Heritage.
Please click here to fill up the designated email id for your NGO  using an online form. Please complete this before December 11, 2020 (10 PM CET).
Only NGOs who submit email id through this form will get a voting link on December 13 2020.
---
(FRENCH) – Le vote pour le comité de pilotage du Forum des ONG du PCI se tiendra en ligne les 13 et 14 décembre 2020. Un lien de vote sera envoyé à un e-mail désigné pour chaque ONG accréditée auprès du Comité intergouvernemental dans le cadre de la Convention de 2003 de l'UNESCO pour le sauvegarde du patrimoine culturel immatériel.
Veuillez cliquer ici pour remplir l'identifiant de courriel désigné pour votre ONG en utilisant un formulaire en ligne. Veuillez le compléter avant le 11 décembre 2020 (22 h 00 CET).
Seules les ONG qui soumettent un identifiant de courrier électronique via ce formulaire recevront un lien de vote le 13 décembre 2020.
---
Elections: applications, CVs and video of the candidates
INTERNATIONAL NGO
---
ASIA AND THE PACIFIC (GROUP IV)
---
WESTERN EUROPE AND NORTH AMERICA (GROUP I)