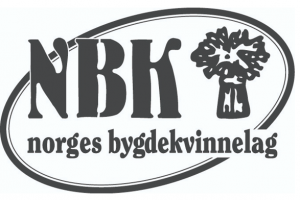 The Norwegian Society of Rural Women (in Norgwegian: Norges Bygdekvinnelag/NBK) is a member based, non-governmental organization. Our objective is safeguarding women's and rural populations cultural, social and economical interests, and we do this by bringing together women who recognize the importance of active rural communities.
With our 13.000 members and over 400 local chapters, we are present in many small societies in the rural areas across the country. The administration is located in the capital of Oslo.
Our field of expertise within intangible cultural heritage, is traditional food culture and food traditions in Norway. We work with raising awareness, documenting and conveying this knowledge. Many of our members are tradition bearers and key persons in passing on local traditions from their areas, by educationg the local communities in knowledge and practises.
Year of accreditation: 2018
Domain(s): (c) social practices, rituals and festive events; (d) knowledge and practices concerning nature and the universe; (e) traditional craftsmanship.
Main safeguarding measures:
a) identification, documentation, research (including inventory-making);
b) preservation, protection;
c) promotion, enhancement;
d) transmission, (non-) formal education;
e) revitalization
Our safeguarding measures happens both by individual iniatives in the local chapters, and in larger, national projects and collaborations involving the whole organization.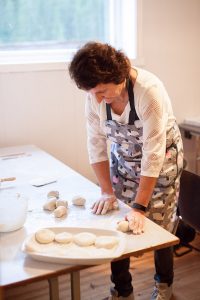 The activities and projects are many and varied.
Generally, we work with safeguarding in a strategic learning perspective, mostly by our members arranging, instructing and/or participing in practical food-preparing courses. This could be courses where the participants get access to knowledge about local produce and seasonal food, cooking classes about special local dishes and more specialized classes of traditional techniques.

These educational activities are targeted towards participants both within organisation (i.e. our members in the local chapters), and externally (i.e. groups, societies, schools and individuals in the local communities). Some of our local chapters also often promote and serve local and traditional food at local events.
Our local and regional chapters are skilled in systematically identifiying, documenting and preserving knowledge, through collecting and publishing descriptions and recipes from their local areas. The result of these iniatives, has been a long line of both smaller and larger publications, a collection which is constantly expanded. In 2016-2017, we collected and published this written documentation on the website www.norsktradisjonsmat.no. This database contains more than 900 recipes and a number of videoes documenting food preparing techniques. The content of this site is under constant development.
Our largest current project, is the iniative Tradisjonsmatskolen (i.e. "The school of food traditions"). This is a national project, where we put our safeguarding measures into an even more comprehensive context, and where 150 of our local chapters will have a special focus on initiating food preparing courses and documenting local traditions during 2019.
Main countries where the NGO works: Norway
Local, national or international level of the NGO: Local and national