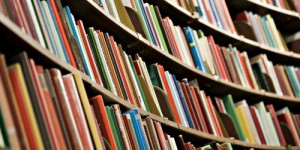 ICH-related research: a working bibliography

A working bibliography focusing on issues relating broadly to the implementation of the UNESCO Intangible Heritage Convention and related legal instruments, and the safeguarding of intangible heritage at international and national or local levels has recently been published.
It was initiated by Harriet Deacon and Chiara Bortolotto (in the context of the Researchers Forum meeting in Paris in 2012). The bibliography was further developed also in French and Spanish by
CFPCI-Maison des Cultures du Monde
, which will continue work on French publications and make the bibliography available on their website.
The bibliography is from now on also available on the ICH NGO Forum's website.
If you have corrections or additions to make that fall into the aforementioned scope of this bibliography, please email
Séverine Cachat
.
(FRENCH VERSION)
Recherches sur le PCI: bibliographie

Une bibliographie axée sur les questions relatives à la mise en œuvre générale de la Convention de l'UNESCO pour la sauvegarde du patrimoine immatériel et les instruments juridiques connexes, la sauvegarde du patrimoine immatériel aux niveaux international, national ou local a été récemment éditée. Ce travail a été initié par Harriet Deacon et Chiara Bortolotto dans le cadre de la réunion du Forum des chercheurs sur le PCI à Paris en 2012.La bibliographie a également été développée en français et en espagnol par le
CFPCI-Maison des Cultures du Monde
, qui poursuivra ce travail sur les publications en français et mettra en ligne la bibliographie sur son site internet. La bibliographie est également disponible sur le site du Forum des ONG pour le PCI.
Si vous avez des corrections à suggérer ou des propositions d'ajouts qui entrent dans le champ de cette bibliographie, merci d'écrire à
Séverine Cachat
.
Télécharger la bibliographie ici: ICH Bibliography oct 2014