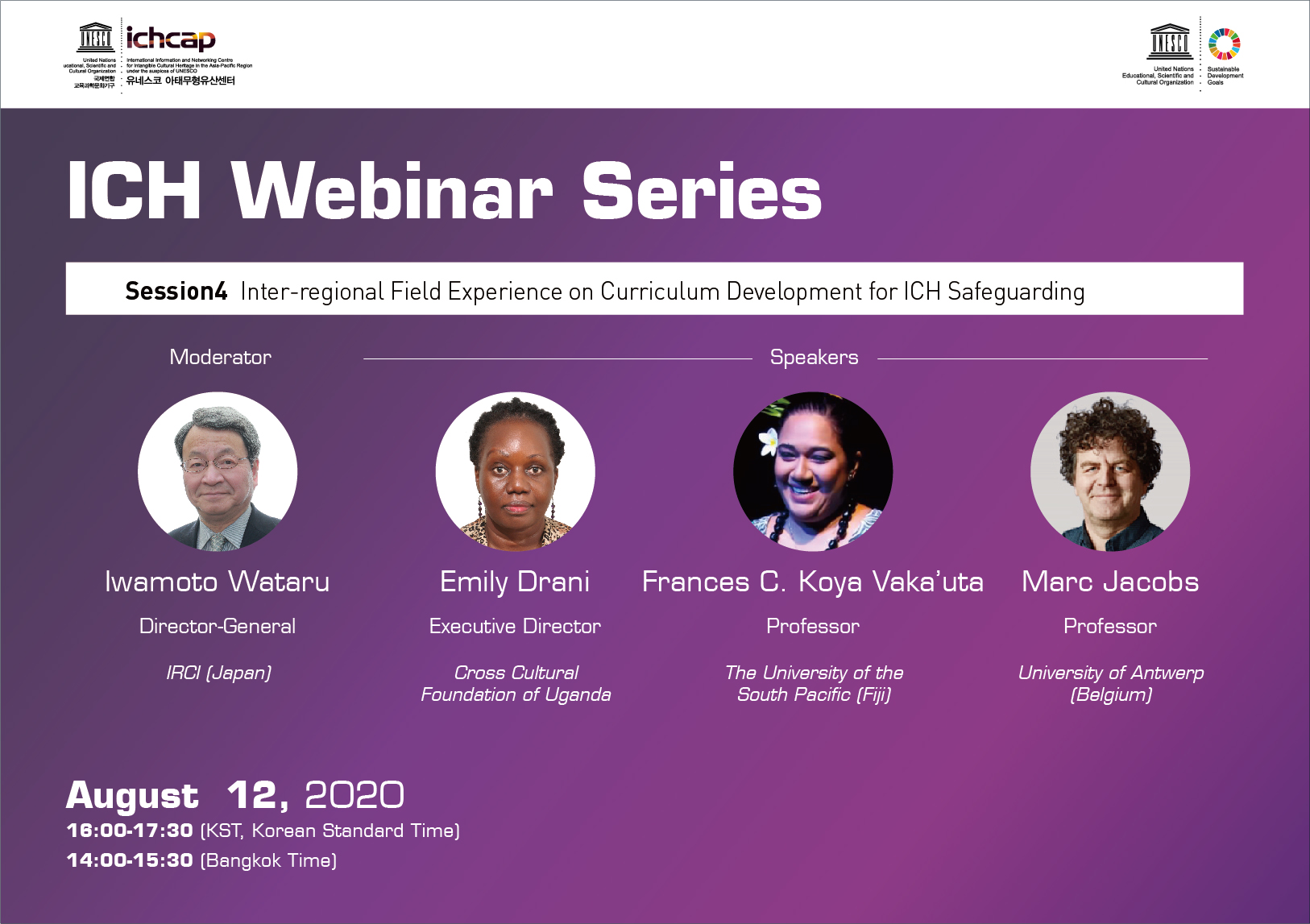 Co-organised by the International Information and Networking Centre for Intangible Cultural Heritage in the Asia-Pacific Region under the auspices of UNESCO (ICHCAP) and UNESCO Office in Bangkok, the ICH Webinar Series features experts in the I
CH field and is open to the public.
The ICH Webinar Series Session 4 is now open for registration. If you want to receive a webinar alert, please register through this link.
To be held on 12 August 2020 at 4 PM to 5:30 PM (Korean Standard Time), the fourth session will focus on curriculum development with an emphasis on how ICH is introduced, incorporated, and enriched in university-level settings.
Inter-regional ICH curriculum development experiences will be discussed by Ms. Emily Drani (Executive Director, Cross-Cultural Foundation of Uganda), Dr. Frances C. Koya Vaka'uta (Professor, the University of the South Pacific), and Dr. Marc Jacobs (Professor, University of Antwerp). For more information, you are invited to read this article on the session.
For free and continuous dissemination of relevant information on ICH in the Asia-Pacific region, a record of the webinar series is made available for public viewership. Please visit this webpage for consolidated information about the ICH Webinar Series. The session will be live-streamed on the following: