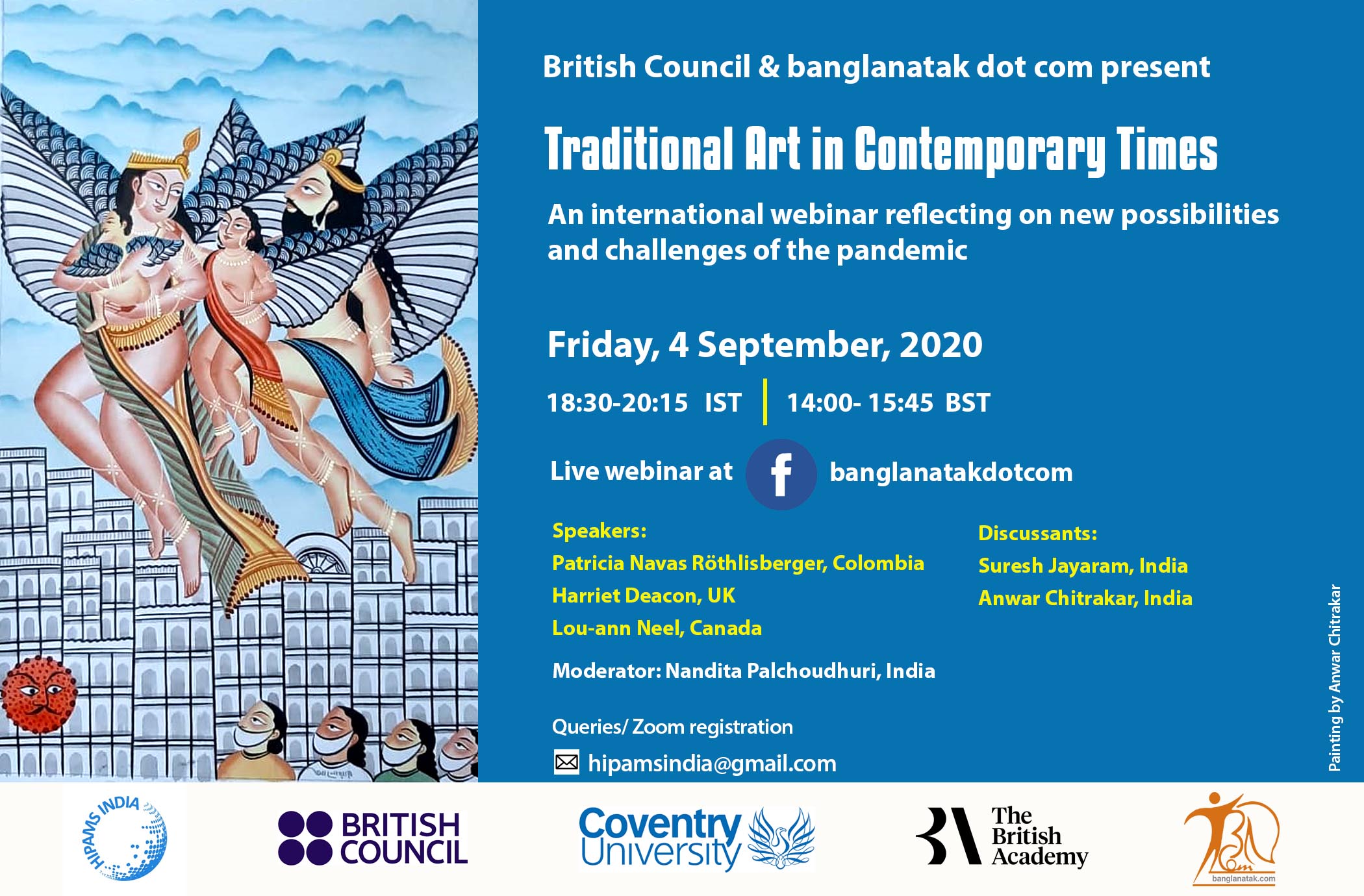 British Council India and Contact Base are organizing an international webinar on "Traditional Art in Contemporary Times". Experts and practitioners from across the globe will look at how traditional art is evolving in contemporary times and also explore the impact of the COVID-19 pandemic on living heritage worldwide.
Speakers are Patricia Navas Röthlisberger who is in-charge of the Cultural Heritage for Inclusive Growth (CH4IG) programme at British Council Colombia, Dr. Harriet Deacon an expert with experience of consulting with UNESCO on implementation of the 2003 Convention on Safeguarding of Intangible Cultural Heritage in 16 countries, and artist Lou-ann Neel from the Kwakwaka'wakw community of Canada.
Panel discussants include Suresh Jayaram, an art historian, curator and Founder of Shanthiroad and National Awardee Patachitra artist- Anwar Chitrakar. Nandita Palchoudhury a social entrepreneur curating and consulting internationally in the field of Indian folk art, craft and performance practices will moderate the webinar.
More information is available in banglanatak website.
The webinar will be from 6-30 pm to 8-15 pm Indian Standard Time on Friday, September 4, 2020. For registration e-mail hipamsindia.gmail.com. The webinar will be streamed live in banglanatak dot com facebook page.