Sunday, 27 November 2016
SYMPOSIUM ICH NGO FORUM
Challenges for NGOs in the promotion of ICH values
As of 8.30 a.m.  Registration of participants
9.00 a.m. – 12.00 p.m.
Here you can download the pdf file of the program
PART 1 – Challenges for NGOs in promotion of ICH Values
1/Contemporary Vernacular Architecture and Art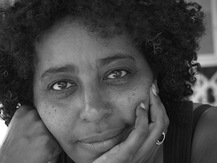 Keynote Meskerem Assegued
Abstract
Traditions are often creative solutions to major calamity. Because the creators of many traditions are unknown, we usually make calculated guesses about their history. Over time, most traditions adapt to their environment, but their root ideas are more or less the same. My presentation will focus on specific examples of ancient building traditions relevant to our time. As an anthropologist and contemporary curator, I learned how time consuming researching a given tradition is.
In 2002 I co-founded Zoma Contemporary Art Center (ZCAC), an art space where ancient tradition, contemporary knowledge and ecology meet to create a new building. It is a product of positive collaboration between people with different personalities and ideas. The building material of ZCAC is mud and straw, an ancient traditional construction technique. The artistic nature of the construction and its building material has attracted local and international media as an increasingly important place for international artists to visit. This recognition attracts cultural tourism, essential for sound economic development.
African traditional construction techniques are an untapped knowledge base. Using art as a tool, I will demonstrate that vernacular architecture and its socioeconomic implications are part of the solution to climate change.
Meskerem Assegued
Director, ZCAC
P.O. Box 6050
Addis Abeba, Ethiopia
Phone: +251.942.169189
website: www.zcac.net
meski@zcac.net
—————————————————————————
2/Ritual, Music, and Dance: Expressions and the Preservation of African Indigenous Knowledge
Keynote Marie Agatha Ozah
Abstract
Local knowledge can be accessed through various domains of culture including ritual and dance, which by African conception are inextricably integrated. Besides life-cycle events, a rubric under which some Africanist scholars have discussed African dance and ritual, other aspects including gender related issues, are deeply rooted in the preceding subject matter. Ritual and dance are saturated with cultural meanings that illustrate varied forms of indigenous knowledge and it relevance to enculturation.
Drawing on data from my ethnographic study of women's rituals, music, and dance, specifically, Iwali and Moninkim, in southern Nigeria and southwestern Cameroon, this paper explores forms of indigenous knowledge produced and reproduced by these peoples during contexts of their rituals and dance. I examine the interplay between related cultural and social spheres, the principle of communal ethos, gender negotiation, and how forms of traditional knowledge are contextualized when these dances are performed outside their traditional milieu. Urbanization and modern trends are threatening the continuation of these genres that in themselves are imbued with valuable traditions, which will be lost if not preserved. By analyzing these women's music, I argue that through rituals and dance, African indigenous knowledge is produced, sustained, preserved, and transmitted from one generation to the next.
Marie Agatha Ozah
University of Port Harcourt
ICTM Executive Board Member and Delegate to UNESCO
agboozah@yahoo.com
agatha.ozah@gmail.com
+234 807 672 1283
NGO contributions on challenges in promotion of ICH Values
1/Protection of rights on county of origin, tourism, intellectual property and geographical identity of cultural products and services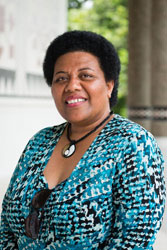 Presentation by Tarisi Vunidilo
Abstract
This paper is aimed at sharing some of the challenges facing Pacific island countries in the area of cultural misappropriation in the field of tourism, intellectual property and regional identity of traditional patterns and designs that are aimed for the tourist market.
Thousands of islands in the Pacific region are surrounded by the Pacific Ocean, the largest Oceanic division in the world. The region is divided into three: Melanesia, Polynesia and Micronesia. Most of these islands were colonized by the colonial powers of Great Britain, France, Spain, Germany and Netherlands in the 1800s. The only nation that was not colonised is the Kingdom of Tonga.
Tourism is one of the major income earner for many Pacific islands. The issue of controlling ownership of intellectual information relating to indigenous people is difficult to control. National governments have legislations that are not strong enough to suit our current political and economical climate. Unscrupulous dealers and greedy multi-national corporation take advantage of this situation and instead of assisting local economies, they make their millions from the traditional knowledge that has been passed down for many generations.
I will be sharing some case studies at this meeting: Case study 1: The illegal use of Samoan Tattooing designs by Nike, Case Study 2: The use of Fijian tapa design on Fiji Airways and Case Study 3: The use of myths and legends in the movie Moana, recently release by Walt Disney. I am interested to learn from others listening so I can bring back these action-driven learnings to the Pacific through the regional organisation that I represent, PIMA.
Tarisi Vunidilo
PIMA (Pacific Islands Museums Association)
Secretary-General
www.pima-museum.com
tarisi.vunidilo@gmail.com

2/The Challenges of Safeguarding the Safeguarded Heritage
Political, Economic and Ownership Issues in the Negotiation for the Digitization of Ethiopian ICH Film Materials Archived in Hungary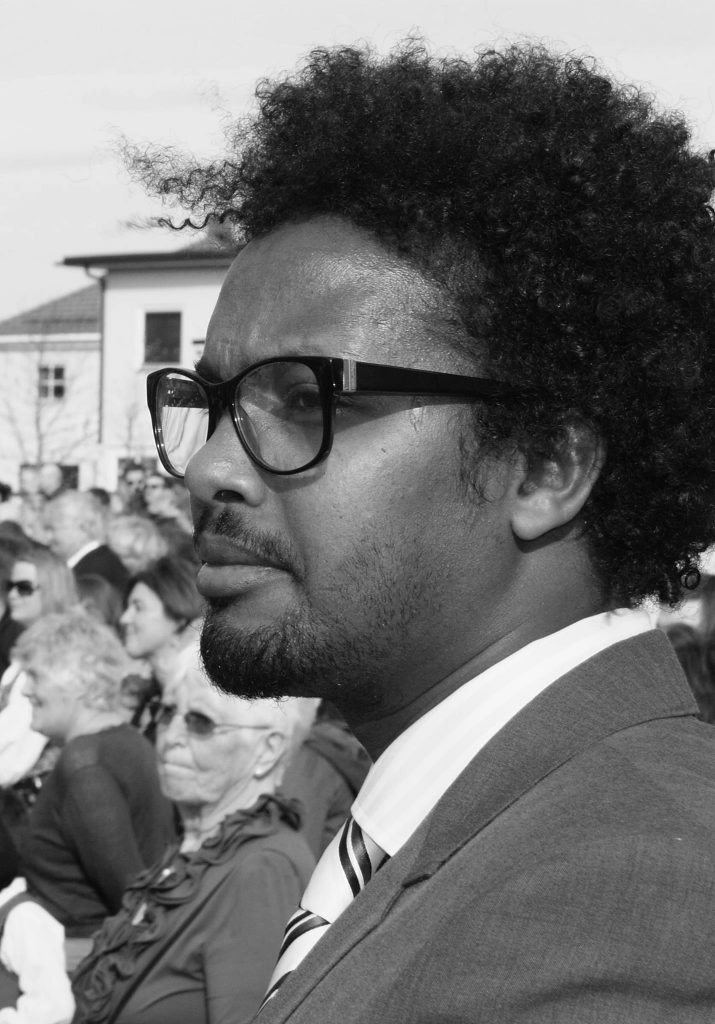 Presentation by Tsehaye Haidemariam
(Download the pdf presentation)
Abstract
Current studies on the relationship between image and intangible cultural heritage focus on examining the role images (such as photography, video, and the internet) play in promoting and safeguarding heritage materials, and sometimes how some of the stereotypes related to the discourses on image hinder, or promote safeguarding efforts. Most of the studies conducted so far also focused on intangible cultural heritage elements that are yet to be safeguarded. However, the problems related to the digitization of already safeguarded (archived) intangible cultural heritage film materials that fundamentally challenge the promotion of ICH values is hardly studied. This paper examines the nature of the Ethiopian intangible cultural heritage film materials archived in Budapest, Hungary and the political, economic and ownership issues raised in between Hungarian and Ethiopian researchers during the past and current negotiation for the digitization of these film materials. By doing so, it aims to challenge the conventional discourses that often characterize the debates on stereotypes versus promotion in safeguarding activities and thereby identify some of the challenges NGOs face in promoting ICH values through a critical analysis of the negotiation and the nature of the Ethiopian ICH film materials, specifically by analyzing the role digitization of already safeguarded heriatge film materials play in promoting ICH values.
Tsehaye Haidemariam
Choremundus Alumni Association (CAA)
http://choreomundusalumniassociation.weebly.com
tsehaye_hailemariam@yahoo.no
choreomundus.platform@gmail.com
3/Challenges affecting ICH promotion
Presentation by Okello Quinto
(Download the power point presentation)
Abstract
Basing on The theme of the 2016 Symposium at Addis Ababa, Ethiopia, regarding 'Challenges for NGOs in the Promotion of ICH Values'. The UNESCO 2003 Convention introduced several directives, ethical principles, and documents to address the challenges linked to cultural activity and the management of ICH around the world.
Gulu Theatre Artists being one of the accredited NGOs by UNESCO in Uganda from a very war affected areas had been facing and still experiencing series of challenges in implementing the 2003 UNESCO convention, among which it includes but not limited to;
1.    The establishment of so many religious bodies in Uganda with different missions has created an atmosphere of divisionism to the extent that different bodies are busy decampaigning one another hence negatively impacting on culture preservation.
2.    There is misunderstanding between the religious leaders and the opinion leaders to distinguish the word "witchcraft and culture".
3.    The government policy put to control any project implementation has made it very complicated for any committed NGO to access funding directly meant to facilitate the 2003 UNESCO Convention. There is no freedom to flexibly adjust to a situation which requires urgent intervention.
4.    The rule which has been designed to restrict financial request to address the promotion of ICH values is another obstacle for the effective implementation of the 2003 UNESCO convention.
5.    The rate at which we are losing elders who are very knowledgeable and the true custodians of our culture is quiet alarming. This creates serious negative impact to safeguarding intangible cultural elements.
NB: All the above issues affect seriously the data collection to facilitate promotion of good practices.
Okello Quinto

Gulu Theatre Artists, Managing Director 
accredited NGO and local coordinator for ICH in Acholi community 
(GUTA) Clo P.o.box 756 Gulu -Uganda. Phone +(256)772965461
okequinto@gmail.com
PART 2 – ICH in the case of armed conflict
1/Protecting ICH in the case of armed conflict
Presentation by Dr. Christiane Gradis-Johannot
 (Download the pdf file – French)
(Download the article "Protecting the past for the future: How does law protect tangible and intangible cultural heritage in armed conflict?" – English)
Abstract
In armed conflicts with a strong cultural, religious or ethnics components, individuals are affected not only in their physical integrity but also in their cultural identity. In such circumstances the destruction of cultural heritage may become a central issue. The fate of cultural heritage when caught up in the turmoil of war is not homogeneous. In some countries cultural heritage exists more through monuments or objects, a "tangible" cultural heritage primarily protected by the law of armed conflict; in others, cultural heritage is expressed more in orality, gestures, music or other expressions involving individuals and their various supports, instruments and media. That cultural heritage is mainly "intangible". However, in all situations, cultural heritage always has, to a variable degree, both a tangible and intangible dimension, and the applicable law in case of war can protect it, first by the law of armed conflict, but also, in certain situations, by other instruments such as the UNESCO Conventions on cultural heritage, and in particular by the 2003 Convention on the Safeguarding of Intangible Cultural Heritage, as well as different human rights treaties.
After working several years at the ICRC as a delegate and lawyer both in the field and at headquarters, Christiane Johannot-Gradis has co-founded and is co-directing an International NGO, Traditions for Tomorrow, dedicated to the protection of the intangible cultural heritage of indigenous peoples and afro-descendants in Latin America, namely in conflict or post-conflict situations. Traditions for Tomorrow, is an NGO official partner to UNESCO, co-founder of ICH-NGO Forum. Christiane Johannot-Gradis holds a PhD in law from the University of Geneva, writes academic articles and lectures in the field of the protection of cultural heritage in armed conflict. Her fields of expertise are the law of armed conflict, and the international protection of cultural heritage, tangible and intangible, in armed conflict, under UNESCO law and human rights law.
Traditions pour Demain, Vice-présidente
Tradiciones para el Mañana  – Traditions for Tomorrow
L'identité amérindienne au service de l'avenir
www.tradi.info – tradi@tradi.info
Suisse : 10A Promenade John Berney, 1180 Rolle
tel. (+41) 021 825 23 31, fax (+41) 021 825 23 62
France : (secrétariat) BP 134, 01216 Ferney-Voltaire cedex
tel. (+33) 01 47 05 16 24, fax (+33) 01 45 56 05 51