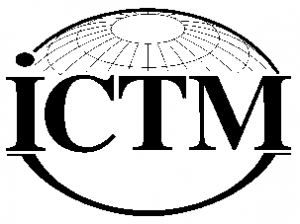 The ICTM is an NGO in formal consultative relations with UNESCO. By means of its wide international representation and the activities of its Study Groups, the ICTM acts as a bond among peoples of different cultures and thus serves the peace of humankind. Its aims are to further the study, practice, documentation, preservation and dissemination of traditional music and dance of all countries. To these ends the ICTM organizes World Conferences, Symposia and Colloquia, publishes a peer-reviewed journal Yearbook for Traditional Music, distributes the online Bulletin of the ICTM, and maintains an Online Membership Directory. Since 2011, the Secretariat is located in Slovenia.
Most ICTM members do fieldwork in communities in rural or urban areas by participating observation. Many take music and dance lessons and participate in performances of the music and dance they study. Furthermore, ICTM members act as liaisons between performers and performing venues all over the world. They quite often assist communities in getting access to audiovisual recordings, and increasingly assist them in making their own audiovisual recordings and establishing documentation centers.
Through its publications, the ICTM facilitates the exchange of information, and thus contributes to the promotion and awareness-rising on the importance of intangible cultural heritage. All activities are based on the principle of partnership with communities, groups and/or individuals concerned. Many ICTM members are in various capacities involved in the implementation of the 2003 Convention on local, national, regional or international levels, including the participation in the ICH NGO Forum.
Domain(s): All, with special focuses concerning (d) and (e). (a) oral traditions and expressions, including language as a vehicle of the intangible cultural heritage; (b) performing arts; (c) social practices, rituals and festive events; (d) knowledge and practices concerning nature and the universe (in particular in relation to domains a-c); (e) traditional craftsmanship (in particular concerning musical instruments).
Safeguarding measures: (a) identification, documentation, research (including inventory-making); (b) preservation, protection; (c) promotion, enhancement
; (d) transmission, (non-)formal education; (e) revitalization.
The ICTM was involved in the process of evaluating the applications for the Masterpieces of the Oral and Intangible Heritage of Humanity, and afterwards it has served in the Consultative Body of the Intergovernmental Committee for the Safeguarding of Intangible Cultural Heritage. ICTM members, organized in National and Regional Committees, are in various capacities involved in the safeguarding measures on local, national or regional levels, in particular in documentation, research, promotion and revitalization of intangible cultural heritage.
Main countries where the NGO works:
Albania, Argentina, Australia & New Zealand, Austria, Azerbaijan, Bangladesh, Belarus, Belgium, Bosnia and Herzegovina, Brazil, Bulgaria, Canada, China, Costa Rica, Côte d'Ivoire, Croatia, Cyprus, Czech Republic, Denmark, Ecuador, Estonia, Ethiopia, Finland, France, Georgia, Germany, Ghana, Greece, Guatemala, Hungary, India, Indonesia, Iran, Ireland, Israel, Italy, Japan, Kazakhstan, Kenya, Republic of Korea, Kuwait, Laos, Latvia, Lebanon, Lithuania, Madagascar, Malawi, Malaysia, Mexico, Mongolia, Montenegro, Mozambique, Netherlands, Nigeria, Norway, Oman, Palau, Papua New Guinea, Peru, Philippines, Poland, Portugal, Romania, Russia, Serbia, Singapore, Slovakia, Slovenia, South Africa, Spain, Sri Lanka, Sudan, Sweden, Switzerland, Taiwan, Tanzania, Thailand, Turkey, The former Yugoslav Republic of Macedonia, Uganda, Ukraine, United Kingdom, United States of America, Uruguay, Uzbekistan, Vanuatu, Venezuela, Vietnam, Zambia, Zimbabwe (levels of National Committees, Regional Committees or Liaison Officers, as of June 2014); Algeria, Armenia, Botswana, Cambodia, Cape Verde, Chile, Colombia, Cuba, Kyrgyzstan, Puerto Rico, Tajikistan, Timor-Leste, Yemen (individual members, as of June 2014).
Local, national or international level of the NGO: international.