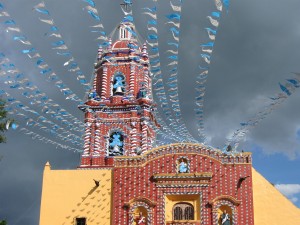 Founded in 2008, CRIA – Centre for Research in Anthropology – has 78 full-time researchers among 240 affiliated members. Formally a non-profit association, CRIA is hosted by four public university structures: FCSH-Nova, FCT-UCoimbra, ISCTE-IUL, UMinho. All activities within CRIA are organized into four main research groups: Circulation and Place-making; Environment, Sustainability and Ethnography; Governance, Policies and Livelihoods; Practices and Politics of Culture. CRIA also hosts several thematic lines and smaller groups devoted to particular topics: visual cultures and arts; health; Islamic contexts; informal resources, State and social capital; religion. In June 2012, CRIA has been recognized as consultant at the UNESCO Convention for the Safeguarding of Intangible Cultural Heritage.
Domain(s): (a) oral traditions and expressions, including language as a vehicle of the intangible cultural heritage; 
(b) performing arts; 
(c) social practices, rituals and festive events;
 (d) knowledge and practices concerning nature and the universe;
 (e) traditional craftsmanship.
Main Safeguarding measures: (a) identification, documentation, research; (b) promotion, enhancement; (c) transmission, (non) formal education; (d) revitalization.
Main countries where the NGO works: Portugal, other European countries, Asia (India and Macau), Brasil, USA, Canada and Portuguese speaking countries in Africa (Cabo Verde, Guinea-Bissau, Angola and Mozambique).
Local, national or international level of the NGO: Local, national and international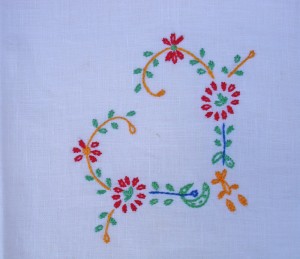 Research
CRIA's Research Group Practices and Policies of Culture is focused on the uses and practices of culture, the commodification of culture, the role of museums and festivals in the process of objectification of culture, the construction of tourist sites as destination and the circulation and rescaling of the cultural forms. Tangible as well as intangible heritage have been at the core of this RG.
This RG explores the following emergent areas:
1. An "ethnology of heritage": to explore the ways in which people experience in their daily lives what does it mean to live in historical sites classified as 'heritage' and their perception of tourism impact. Focus are also put on the 'patrimonial function': how heritage emerges from a multiplicity of emotions, a limited set of values and their interplay in particular contexts.
2. Heritage practices, communities in transit and the issue of portable heritage. The focus on circulation of cultural practices (objects, festivals, films) is in articulation with the Research Group 'Circulation and Place Making'.
3. Collections (artifacts and human osteological collections), collecting practices and the ethical values underlying them. By extending the analysis to 'human remains', the RG attempts to explore the shifting notion of human dignity.
4. Performative, media and artistic practices and their relations with cultural displays; the aestheticization of heritage and its role on cultural programs and creative industries in urban and regional contexts.
Research is carried out in several geographical contexts: Portugal, other European countries, Asia (India and Macau) and Portuguese speaking countries in Africa.

Advanced training


a) PHD Program | Anthropology: Politics and Displays of Culture and Museology
CRIA is involved with two other research centres INET and IELT in a PhD Program devoted to the 'Politics and Displays of Culture and Museology', a program financed by the FCT with 16 grants ( 2013-2107). The growing role played by culture in public policies, socio-economic development, and tourism industry is taken for granted. Yet, the connections between culture, heritage, and tourism regarding local and regional impact, the role of private cultural initiatives/agents and the emergence of new forms of cultural innovation and social creativity have been disregarded. Thus, the RG aims to focus on these neglected topics by providing an approach based on detailed ethnographic case studies, on communities' experience and on critical perspective.
b) short-term courses and Summer Schools on Intangible Cultural Heritage and on anthropology of media and arts;
c) training courses for non-academic audiences focused on performance, on ethnographic film and cultural industries;
d) post-graduation course on Intangible Cultural Heritage conceived specifically to technicians working on regional and national NGOs (in preparation).

Partnership
CRIA collaborates with institutions such as the INATEL (another Portuguese NGO consultant at the UNESCO Convention for the Safeguarding of Intangible Cultural Heritage), the Portuguese Directorate-General for Cultural Patrimony, Municipalities, the Portuguese National Commission for UNESCO, both in terms of research, consultancy, and transfer of knowledge.