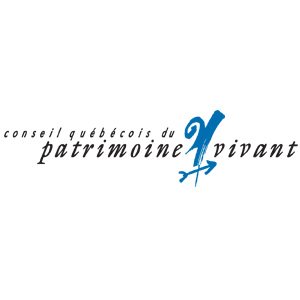 Le Conseil québécois du patrimoine vivant (CQPV) constitue l'ONG de regroupement national en patrimoine immatériel et traditions vivantes, reconnu par le ministère de la Culture et des Communications du Québec (Canada). Il rassemble et défend les artistes, artisans, chercheurs, individus et plus de 80 organismes à but non-lucratif dans le domaine des traditions orales et gestuelles depuis 1993.
Le CQPV réalise, en fonction de son mandat et des besoins du milieu, plusieurs projets ponctuels, publications, colloques, conférences, consultations publiques, diffusion, demandes de désignations officielles, études, etc. L'organisme possède en outre une importante expérience d'évaluation de programmes publics, de projets et de lois. Il dispense également un programme de formations en lien avec diverses disciplines du PCI, en plus de piloter le réseau Festivals Trad Québec, composé de plus d'une vingtaine d'événements.
Le CQPV est fier de représenter un milieu dynamique qui enrichit la culture du Québec et du monde par ses actions de mise en valeur, de diffusion, de transmission ou de recherche.
Le CQPV agit officiellement à titre d'organisation conseil auprès de l'UNESCO dans le cadre de la Convention pour la sauvegarde du patrimoine culturel immatériel depuis 2012.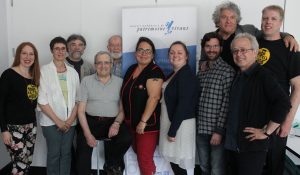 Les objectifs du CQPV sont :
•    Regrouper, représenter, défendre les intérêts et soutenir les personnes et les organismes intéressés par le patrimoine culturel immatériel;
•    Favoriser la concertation entre individus, associations, institutions et instances politiques;
•    Encourager les processus de développement des traditions vivantes au Québec, notamment des différentes disciplines de tradition orale, en suscitant des activités de formation, de promotion, de production, de diffusion et de loisir;
•    Promouvoir la richesse et la diversité des valeurs humaines, culturelles, artistiques, sociales et économiques associées aux pratiques culturelles transmises de génération en génération à l'échelle locale, nationale et internationale;
•    Inciter la recherche sur le patrimoine immatériel, notamment les études socioéconomiques de même que les actions de collecte ethnologique, de documentation, d'analyse et d'inventaire;
•    Soutenir la pratique et l'accessibilité citoyenne des éléments du patrimoine immatériel dans les communautés;
•    Valoriser les façons novatrices de mettre en valeur et de sauvegarder les pratiques traditionnelles.

Year of accreditation: 2012
Domain(s): (a) oral traditions and expressions, including language as a vehicle of the intangible cultural heritage;
(b) performing arts;
(c) social practices, rituals and festive events;
(d) knowledge and practices concerning nature and the universe;
(e) traditional craftsmanship.
Main Safeguarding measures: a) identification, documentation, research (including inventory-making); b) preservation, protection; c) promotion, enhancement; d) transmission, (non-) formal education; e) revitalization.
The CQPV is the national federation in Quebec (Canada) for ICH NGOs, institutions, individuals, and municipalities dealing with ICH, engaging in various safeguarding measures.
(Here the NGOs should write briefly about the main activities done or in progress in the fields above)
Main countries where the NGO works:  Canada
Local, national or international level of the NGO: Local, national and international level, mainly national