Co-organised by the International Information and Networking Centre for Intangible Cultural Heritage in the Asia-Pacific Region under the auspices of UNESCO (ICHCAP) and UNESCO Office in Bangkok, the ICH Webinar Series features experts in the ICH field and is open to the public.
The ICH Webinar Series is free and open to the public. Interested parties should register through this link. Please visit this webpage for a consolidated information about the series.
Session 2: Teaching and learning heritage-related disciplines
during COVID-19 Pandemic (2 July 2020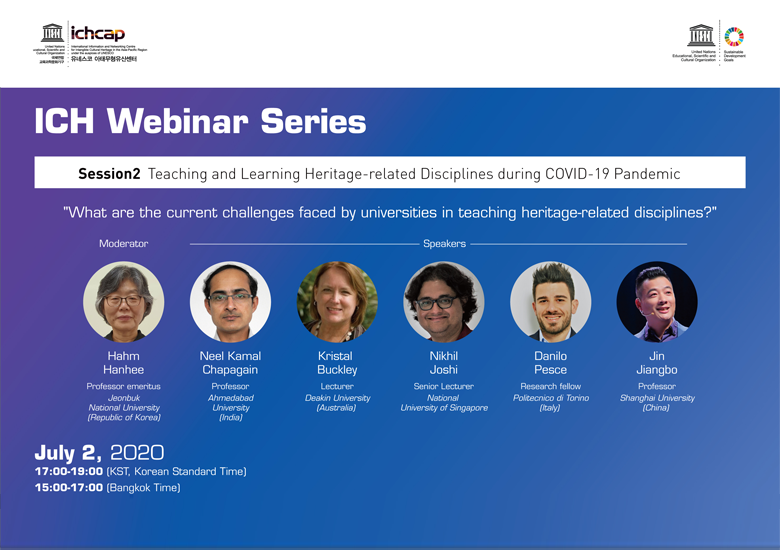 The second session of the Webinar Series examines the impacts of COVID-19 on the integration between ICH and higher education in the Asia-Pacific region, focusing on alternative teaching models, instructional designs, and learning methods. With schools facing unfavourable ramifications, this session also sees the importance of determining future relevant approaches to study of ICH in higher education in areas of instructional material preparation and research.