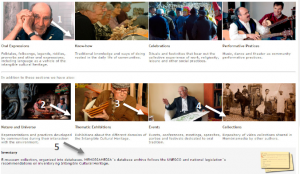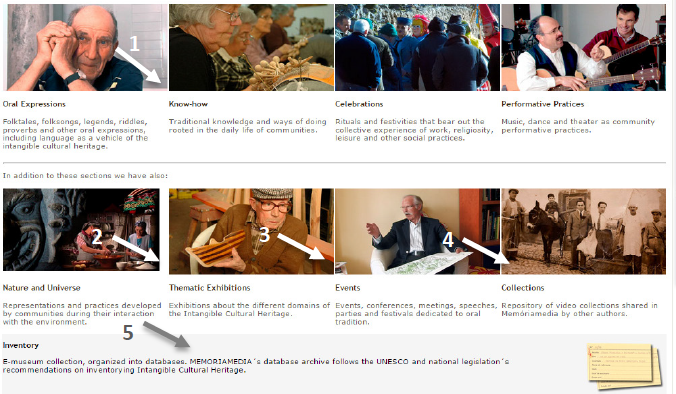 "INTANGIBLE CULTURAL HERITAGE. MEMORIAMEDIA e-Museum – methods, techniques and practices" – Filomena Sousa (2015) MI Portugal
Free download here (book in English and in Portuguese): http://www.memoriamedia.net/index.php/pci-e-memoriamedia
MEMORIAMEDIA aims to study, inventory and disseminate manifestations of intangible cultural heritage. These include oral expressions, performative practices, celebrations, traditional craftsmanship and knowledge concerning nature and the universe. The results of the project are organised as a national inventory and published on www.memoriamedia.net, where they are freely available for consultation and sharing.
MEMORIAMEDIA began in 2006, in the midst of a broad national and international discussion regarding the issues of intangible cultural heritage. This book crosses such theoretical, methodological and technical questions with the characterisation of MEMORIAMEDIA.
Filomena Sousa is a Postdoctoral researcher in Anthropology (FCSH/UNL) and holds a PhD in Sociology (ISCTE-IUL). She is a member of the FCSH/UNL "Institute for the Study of Literature and Tradition – heritage, arts and cultures" (IELT – Portugal) and an adviser of the Memória Imaterial – the non-governmental organization that created and manages the MEMORIAMEDIA project. She develops research projects in the context of policies and instruments for identifying, documenting and safeguarding intangible cultural heritage and has directed several documentaries about cultural expressions.
Memoria Imaterial
Cooperativa Cultural – CRL
www.memoriamedia.net
móvel 962619496
móvel 918107756