Kaustinen ICH Seminar 2023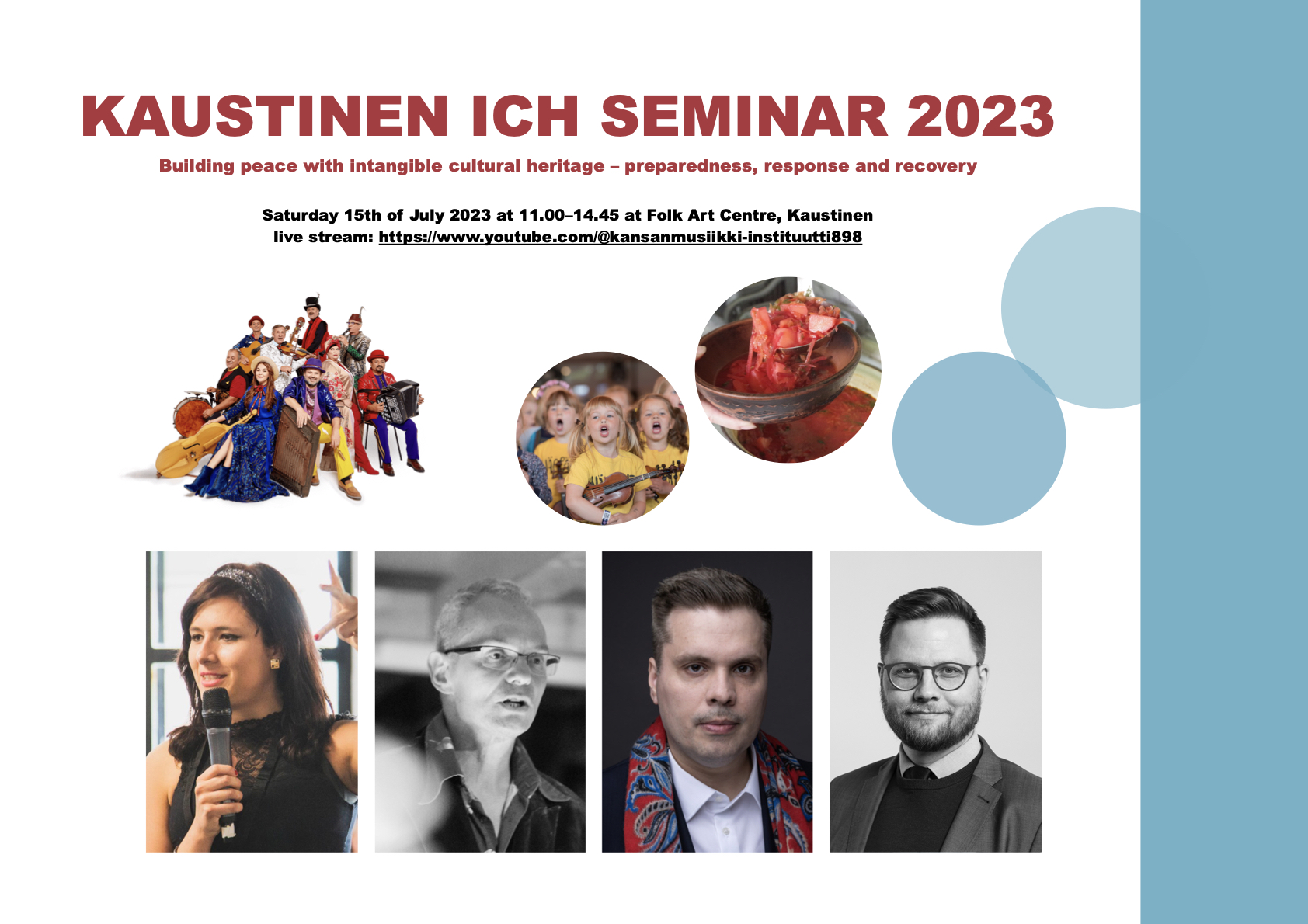 Finnish Folk Music Institute in collaboration with Kaustinen Folk Music Festival organizes a seminar on building peace with intangible cultural heritage on Saturday 15th of July 2023 at 11.00–14.45 at Folk Art Centre, Kaustinen. In the seminar the role of ICH in times of emergency and armed conflict is reflected on from various viewpoints. How can heritage communities prepare for emergencies, how can living heritage be safeguarded in the midst of war and what role has safeguarding ICH in the recovery and reconciliation work on conflict devastated societies? How are regional and national identities jeopardized and used and misused in wars and social unrest?
In the seminar examples of peace work in the field of ICH are presented in means of music and talks from Colombia, Ukraine, Hungary, Lithuania, Poland and Finland. The 2003 Convention's work on Operational principles and modalities for safeguarding intangible cultural heritage in emergencies offers the common thread to the discussions. The mission of the seminar is to highlight the important and undisputed role of safeguarding ICH in constructing healthy, resilient, and peace-loving societies in the world.
Seminar will be held in english & stream available at: www.youtube.com/@kansanmusiikki-instituutti898
For more information, check kansanmusiikki-instituutti.fi/2023/06/22/kaustisen-aineettoman-kulttuuriperinnon-seminaari-kaustinen-ich-seminar-2023/