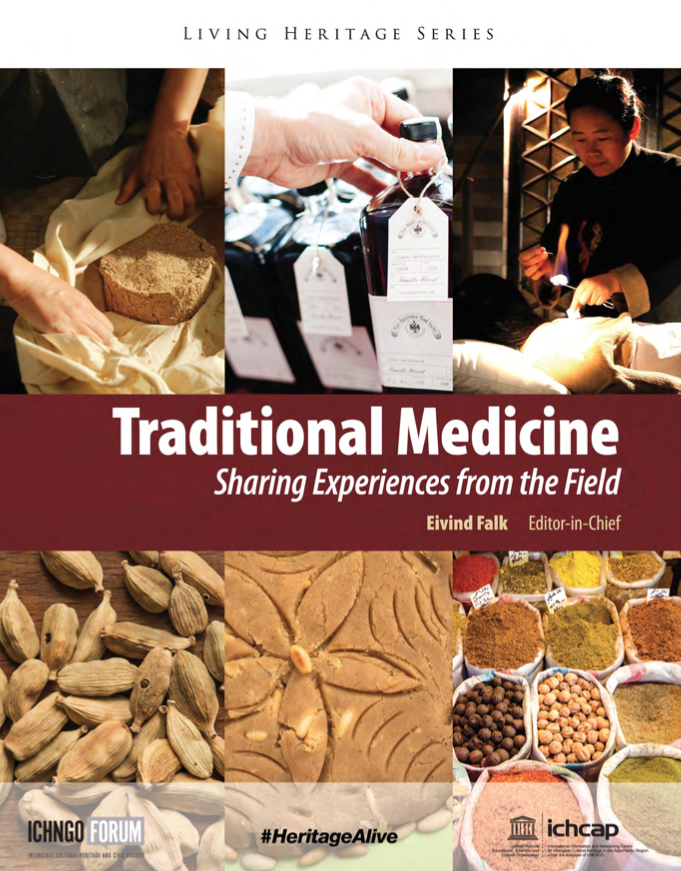 #HeritageAlive has been publishing articles on a variety of themes concerning intangible cultural heritage (ICH) safeguarding since 2012. After remaining relatively steady in the past, public interest in the online journal has increased after a call for papers in relation to traditional medicine was issued. As a result the editorial board decided to publish a book dedicated to traditional medicine. Luckily ICHCAP, as a consistent producer and distributor of high-quality publications, was willing to be our partner publishing Traditional Medicine, sharing experiences from the field.
At the 12th Session of the Intergovernmental Committee for the Safeguarding of the Intangible Cultural Heritage (12.COM) in the International Convention Center Jeju, the book entitled Traditional Medicine: exchange of experiences from the field was launched as a result of this fruitful cooperation between ICHCAP and #HeritageAlive.
In the spirit of the 2003 Convention, this publication is not making a comparison between traditional medicine and modern medicine; it rather aims to give readers a taste of the rich diversity that can be found in the practice of traditional medicine. All the authors acknowledge that for well-being and treatment of illness, traditional medicine has an important complimentary role alongside modern medicine.
The publication is a milestone for NGO forum and for #Heritage Alive! The editorial board of #HeritageAlive hope that this successful publication project will be a model for future meaningful cooperation between the ICH NGO Forum and UNESCO Category 2 centers.
As #HeritageAlives overall goal is to share experiences from the field, and I am happy that we can make it available as a pdf. for sharing
Please enjoy!
Eivind Falk, Editor-in-chief of #HeritageAlive