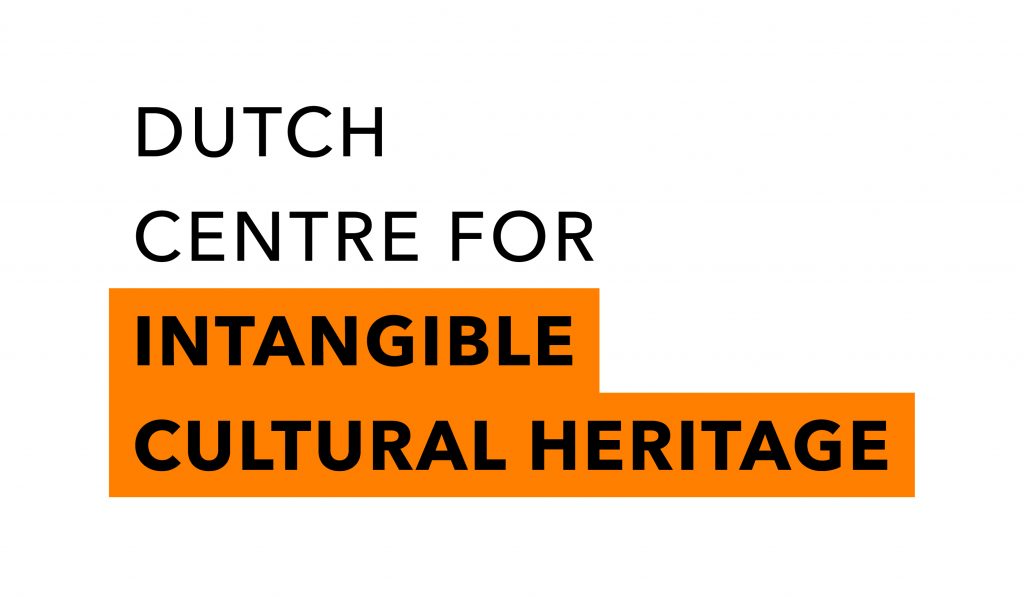 In 2012 the government of the Netherlands ratified the UNESCO Convention for the Safeguarding of the Intangible Cultural Heritage. The Dutch Centre for Intangible Cultural Heritage (in Dutch: Kenniscentrum Immaterieel Erfgoed Nederland) has been assigned to implement this convention in the Netherlands, which includes the Caribbean part of the Kingdom. For this purpose a National Inventory of Intangible Cultural Heritage was drawn up, for which the heritage communities themselves can nominate elements for the inventory. The main purpose of the Inventory is to support the communities in their heritage care.
The Dutch Centre for Intangible Cultural Heritage) is a centre of expertise for the communities and has also an important advisory function to the Dutch government. Its main task is, apart from assisting the communities and raising awareness within Dutch society, to develop safeguarding methodologies, set up a research agenda, and reflect on issues concerning intangible heritage, including issues as tourism and the safeguarding of ICH, controversial heritage. Every two year DICH organizes an international conference, in 2018 the topic is Urban Cultures. Superdiversity and Intangible Heritage. DICH is coordinator of the Working Group Research within the ICH-NGO Forum and also participates in the editorial board of the NGO forum magazine Heritage Alive: voices and practices.
Starting from 2017 onwards, the Dutch Centre for Intangible Heritage is an independent unit of the Dutch Open Air Museum in Arnheim.
Contact information:
Dutch Centre for Intangible Heritage / Kenniscentrum Immaterieel Erfgoed Nederland
Albert van der Zeijden
Hoeferlaan 4, 
6816 SG Arnhem
026-3576113
a.vanderzeijden@immaterieelerfgoed.nl

www.immaterieelerfgoed.nl