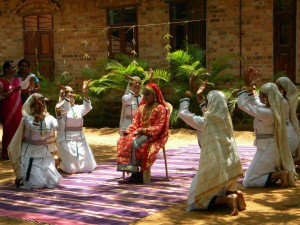 Folkland, International Centre for folklore and culture is a non profit, non Govenmental Organization devoted for the promotion of folklore and culture. Folkland housed in  South western province of India and branched several states of India and other countries.Folkland is a registerd society under the Indian Societies Act of 1860 and has been in existance since 1989. Main domains of Folkland fall under Performing arts, Oral traditions and expressions
Social practices, rituals and festivals, traditional crafts etc.Folkland documents the oral tradition and practices and also extends training to the younger generation inorder to revitalise the old and extinct tradtional art forms.
Domain(s): a) oral traditions and expressions, including language as a vehicle of the intangible cultural heritage;
(b) performing arts;
(c) social practices, rituals and festive events;
(d) knowledge and practices concerning nature and the universe;
(e) traditional craftsmanship- All the five domains.
Main Safeguarding measures: a) identification, documentation, research (including inventory-making); b) preservation, protection; c) promotion, enhancement; d) transmission, (non-) formal education; e) revitalization
Folkland has initiated for inventry making of folklore of kerala state. It has also prepared a folk culture map of Kerala.Folkland  re vitalized the art forms which are in the verge of extinction  like Mangalam kali, Udayamkali,Mulamchenda,  Kothamooriyattam etc. It has also promoted the Kerala folk artforms like Teyyam, Poorakkali, Kolkali, Kalaripayattu etc through performance in the places outside its arena.  Folkland conducts regular workshops, training classes inorder to transmit the traditional artforms and oral traditions o the next generation. Folkland also conducts Seminars and conferences. Another area of work is the digitization of palm leaf manuscripts.It has digitized around one million pages of palm leaf manuscripts.
Main countries where the NGO works: India, Nepal, Bengladesh, Pakisthan, Thailand
Local, national or international level of the NGO: International