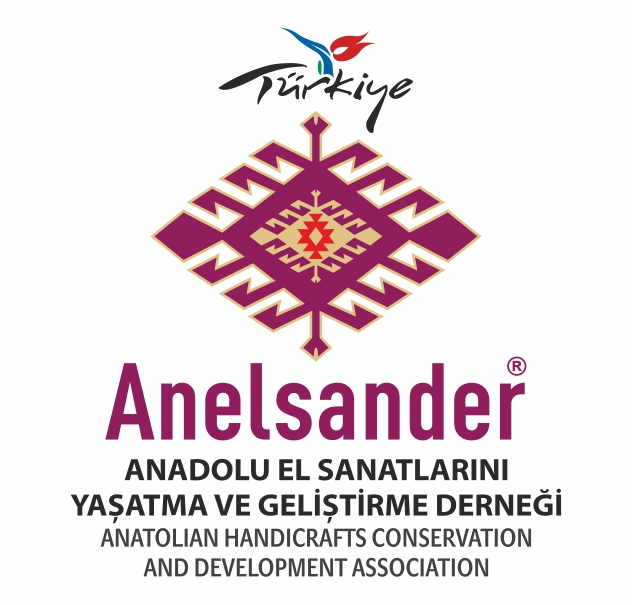 The purpose of our organization is to safeguard the intangible cultural heritage of Turkish traditional arts, which are known to live in Anatolia and are about to be forgotten, and to bring various arts and crafts to light, to keep them alive and to transmit them to future generations. At the same time, we are working to make and get all kinds of work, projects and projects required in national and international platforms to improve the arts. We work with Republic of Turkey Ministry of Culture and Tourism, embassies, municipalities and many local and international NGO's. In this way, we make great contributions to the promotion of Turkish culture, art and tourism, the safeguarding of handicrafts and the continuation of the profession of craftspeople. Projects: a) The association carries out various projects for the protection of intangible cultural heritage. It maintains and develops mutual interactions and cultural dialogue with national and international institutions and traditional arts communities. Academicians, experts and legal persons serve in the advisory committees. b) ANELSANDER binds masters and craftspeople who still engage with traditional arts by creating associations, and trying to develop their vocational training, social solidarity and helping spirit. To this end, he initiated the «Masters Camp» Project and continues this in different cities and strengthens the shares. Workshop Visits: ANELSANDER enables artists to record short promotional videos while making their productions in their workshops. In addition, it tries to solve the problems related to handicrafts in Anatolia and to ensure coordination between artists and artisans. It helps to contribute to commercial collaborations by bringing together trained masters and craftsmen and those who operate.
Introductions: The corporate page created on social media, which is one of the most important promotional tools of today, contributes with current news and promotions for each member. In addition, a careful effort is made to raise awareness at the point of promoting handicrafts. Trainings: a) It supports Anatolian traditional handicrafts with training courses, various competitions and exhibitions in order to transfer them to future generations. b) Online Trade and Technology Trainings are provided where craftsmen can sell and promote their products. c) Within the "Masters Camp", workshops are held on subjects such as design, branding and informatics that will contribute to the development of masters with the participation of academicians and artists who are experts in their fields. Exhibitions and Festivals: It organizes national and international festivals and fairs, participates in those organized to represent traditional handicrafts and takes an active part in organizations.
International relations: ANELSANDER, which aims to be a well-known executive body in the field of traditional arts and crafts in the international arena, develops projects with national and international organizations. ANELSANDER collaborates with Turkey-based International Association of Festivals, South Korea-based FIDAF (International Folk Dance Federation) and CIOFF institutions. a) The International Büyükçekmece Culture and Art Festival, which has been going on for 21 years, organizes the International Handicraft Workshop Festival.
In this context, 120 artists from Turkey and 60 from abroad were invited each year. Workshops were held in the branches of Felt, Glass, Wood Carving, Leather Processing, Natural Dyeing, Carpet Weaving, Tile, Ceramics and Pottery (2016-2020). National and International Documentary and Traditional Baby Exhibitions (2019-2020) were held. b) It has been participating as a stakeholder institution in many international festivals such as the International Şile Cloth Weaving Culture and Art Festival, which has been going on for 31 years. Büyükçekmece Municipality, Şile Municipality, Gaziantep Municipality, Gelibolu Municipality, Çorlu Municipality, Ereğli Municipality organize Traditional Handicraft Festivals every year.
Awards: As a result of the determination of masters who work successfully in line with the mission and vision of the association, who are known for their activities in their own field, who have over 40 years in the profession, it gives the award "LIVING PLANE TREES OF CRAFT" with the slogan "HANDICRAFT FRIENDLY.
Inventories: a) The association prepares a complete inventory of arts and artists, documenting traditional arts and crafts and artists to safeguard intangible cultural heritage in Turkey by its project «Map of the Masters». b) ANELSANDER works on handicraft terms dictionary to archive terminological information and to make studies for publications planned to be made in the future. Competitions: ANELSANDER designs, organizes and supports traditional arts and crafts competitions at national and international level. The general plan of the competitions is to contribute to the transfer of the craft in a qualified way, thereby supporting the producers and providing opportunities for young artists who will be the masters of the future.
Year of accreditation: 2022
Main domain(s) of the ngo's activities: performing arts, social practices, rituals and festive events, traditional craftsmanship.
Main country where the NGO works: Turkey