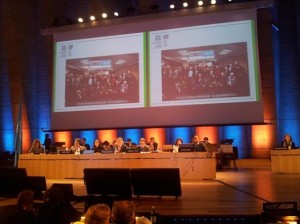 Dear friends of the ICH NGO Forum,
The Intergovernmental Committee Session 10.COM of the UNESCO 2003 Convention for the Safeguarding of intangible cultural heritage is approaching.
This year's IGC 10.COM is organized in Namibia, Windhoek, 29th of November until 4th of December.
The 2016 ICH NGO Forum General Meeting and SYMPOSIUM will take place to this occasion of 10.COM on SUNDAY 29th of November – from 10.00 am until 4.00 pm, at the UNESCO conference venue in Windhoek, Namibia.
The proposed subject of the 2016 ICH NGO Forum SYMPOSIUM is launched:  'Towards a code of ethics for ICH NGOs ?'
The draft program and a call for papers will be launched in the first half of October. Presenters interested to contribute to the topic are welcomed to prepare concise contributions.
The detailed program of the ICH NGO FORUM Meeting and Symposium will be announced by 15th of November. The ICH NGO Forum will also organize daily meetings and thematic Workings Groups at 10.COM between 30th of November and 4th of December, at the UNESCO conference venue.
Please keep an eye on the ICH NGO Forum website for more news and announcements or contact ichngoforum@gmail.com for more information.
Looking forward to hear from you and meet all of you soon!
The ICH NGO Forum Steering Committee