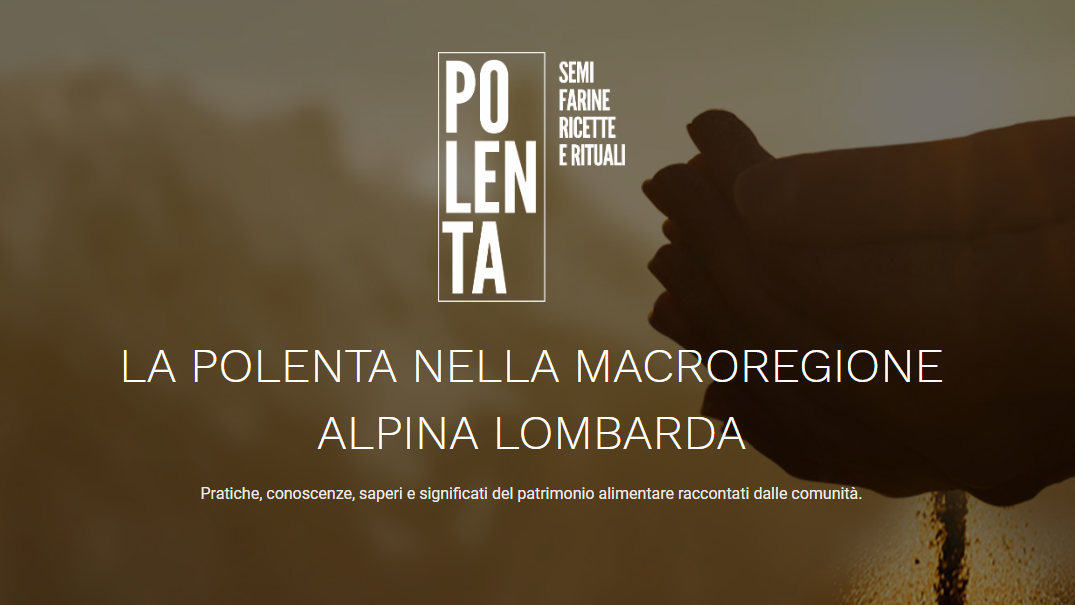 POLENTA. SEED, FLOUR, RECIPES AND RITUAL.
Polenta in the Lombard Alpine Macro-region (Italy)
Practice, knowledge and meaning of food heritage told by communities.
December 7th 2019
Event taking place in various localities in Lombardy: (Albavilla, Bedizzole, Bregnano, Carbonara al Ticino, Flero, Gandino, Martinengo e Tremosine sul Garda).
www.polenta.lombardia.it
Through UNPLI Lombardy Regional Commitee, UNPLI is developing its involvement in the safeguarding of food-related ICH.
For the first time and thanks to the cooperation of 8 Pro Loco Associations, UNPLI Lombardy Regional Committee has won a funding from the Etnography and Social History Archive of Lombardy Region (AESS) for a project aiming at the safeguarding and transmission of the practice and knowledge regarding polenta, which can be regarded as a part of the identity of the Alpine Macro-region.
The project leverages the involvement of communities and practitioners in order to tell, show, share, explain and transmit such heritage during 8 events taking place at the same time (on December 7th 2019) in 8 localities in Lombardy with different programmes and activities.
POLENTA also pays attention to the role of innovation to preserve the vitality and consistency of an ever-changing heritage. For this reason, a cross-cutting forum has also been inaugurated on October 30th in Milan with the involvement of the actors of the whole supply chain (from production to transformation and consumption) and of other stakeholders in order to start new dialogue and cooperation.