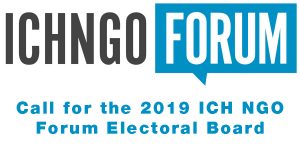 The ICH NGO Forum has opened a call for candidates to the 2019 ICH NGO Forum Electoral Board.
The ICH NGO Forum Electoral Board is responsible for organizing and overseeing elections to the ICH NGO Forum's Steering Committee, which take place to the side of the ICH Intergovernmental Committee Meetings each year, this year to be held in Bogota- Colombia, 9-14th December at 14.COM.
The Electoral Board is vital to the functioning of the ICH NGO Forum as an inclusive, participatory and representative structure for NGOs accredited by UNESCO, and has in previous years developed its rules and procedures available on the Forum's website.
The Electoral Board should be composed of a maximum of seven accredited NGOs, one from each region, with a minimum of three members needed to launch the election process.
Members will be required to coordinate in order to:
Launch the Steering Committee elections
Process online nomination applications
Submit the profiles of the final nominees
Facilitate the elections at 14.COM
Send your expression of interest by email to ichngoforum@gmail.com by 30th May, 2018
Best regards,
On behalf of the ICH NGO Forum Steering Committee 2019