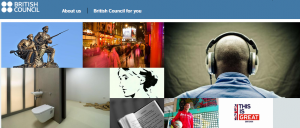 In partnership with the Department for Culture, Media & Sport, the British Council is managing the Cultural Protection Fund. The objective for the new £30 million fund is to help create opportunities for economic and social development through building capacity to foster, safeguard and promote cultural heritage in conflict-affected regions overseas.
The British Council are now advertising for Specialist Advisors with expertise to support the Cultural Protection Fund grants team. Here you can download the advertisement.
If you are interested in applying to be a Specialist Adviser, please contact Hayley Gardiner (Hayley.Gardiner@britishcouncil.org) to request an application form. The closing date for submitting completed application forms is Friday 15 July 2016 at 5 p.m..