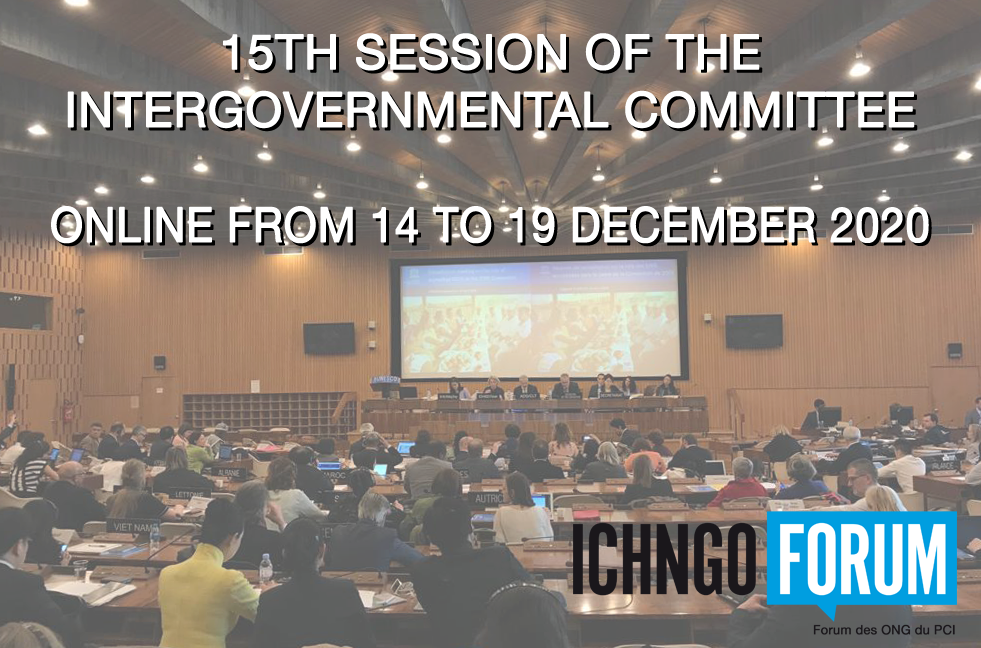 The 15th session of the Intergovernmental Committee of the 2003 Convention to be held fully online, from 14 to 19 December 2020.
After broad consultations, the Bureau of the Intergovernmental Committee for the Safeguarding of the Intangible Cultural Heritage has decided to continue with the organization of the 15th session of the Committee from 14 to 19 December.
However, for the first time the session will take place online due to the ongoing global COVID-19 pandemic and related travel restrictions.
Read more on Unesco's website.