Steering Committee
The Steering Committee of the ICH NGO Forum was organized under the purpose of communication, networking, exchange, and cooperation by and for non-governmental organizations accredited. The need of the operational body for NGOs of each region and international has increased and started electing the Steering Committee by secret ballot.
The steering committee of the ICH NGO Forum has a two-year term.
Seven members are elected as a representative of each region and international. It is a volunteer job. The representatives of UNESCO accredited NGOs have rights to vote the Steering Committee. The voting is held during the session of the Intergovernmental Committee. Each year one thirds members change by turns. They attend the annual Intergovernmental Committee and the biannual General Assembly.
Every month they have a meeting. During the monthly meeting they share the situation of their regions and discuss agenda related to issues for the symposium at the Intergovernmental Committee and for the NGO meeting sessions at the General Assembly. The minutes can be open to the public in the following month after the approval at the next meeting.
The Steering Committee organizes a symposium with a different theme each year on the eve of the Intergovernmental Committee and helps with advice to the Intergovernmental Committee by collecting and delivering the opinions from the UNESCO accredited NGOs. The Steering Committee also presents the yearly report. They welcome newly UNSECO-accredited NGOs and encourage the NGOs to network and share the common interests for the ICH safeguarding on the basis of the 2003 Convention.
Read about ICH NGO Forum on the UNESCO's website.
STEERING COMMITTEE MEMBERS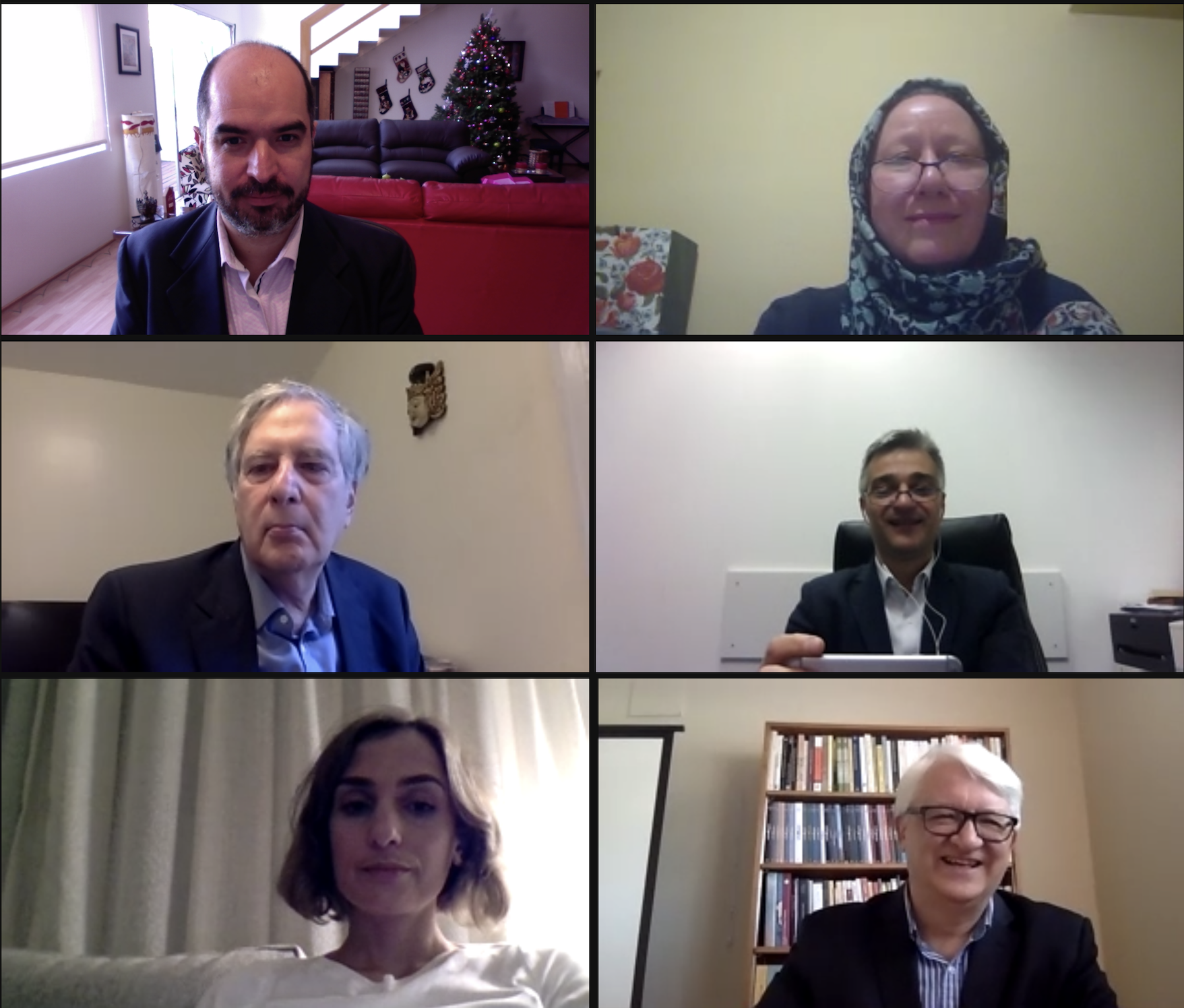 (Starting from top left, clockwise: Jorge Gustavo Caicedo, Janet Blake, Kaloyan Nikolov, Laurier Turgeon, Reme Sakr, Robert Baron)
Steering Committee 2020 – 2021
Western Europe and North America: Mr. Laurier Turgeon– L'Association canadienne d'ethnologie et de folklore (Canada) – Secretary
Eastern Europe: Mr. Kaloyan Nikolov – European Association of Folklore Festivals (Bulgaria)
Latin America and the Caribbean: Mr. Jorge Gustavo Caicedo – La Enciclopedia del Patrimonio Cultural Inmaterial (Mexico) – President
Asia and the Pacific: Ms. Janet Blake – Persian Garden Institute for Living Heritage  – (Islamic Republic of Iran)
Africa: Mr. Butholezwe Kgosi Nyathi – Amagugu International Heritage Centre, (Zimbabwe)
Arab States: Ms. Reme Sakr – Syria Trust for Development (Syria) – Vice-president
International NGO: Mr. Robert Baron – International Society for Ethnology and Folklore – Treasurer
---
---

MINUTES:
---
Archive of previous documents
Read here the previous documents related to the Steering Committee: from 2018 (english and french); from 2017 (english and french).